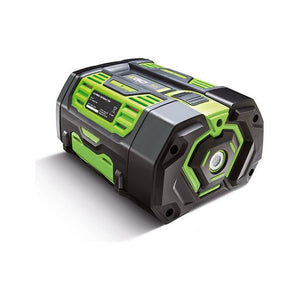 OPTIMUM PERFORMANCE: EGO's 56V ARC Lithium™ technology is perfectly optimised to provide the best balance between required performance and usable power.
INNOVATIVE ARC SHAPE: With a larger heat sink area the Arc shape battery helps to transfer heat away from every cell to stop overheating and maximise run-times.
INTELLIGENT POWER MONITORING: Internal microprocessors and software control every cell for delivery of optimal power, performance, and runtime.
SUPER-FAST RECHARGE: When you finally run out of power an EGO battery can be fully recharged in as little as 30 minutes.
COMPLETE COMPATIBILITY: Every EGO battery works with every EGO tool.